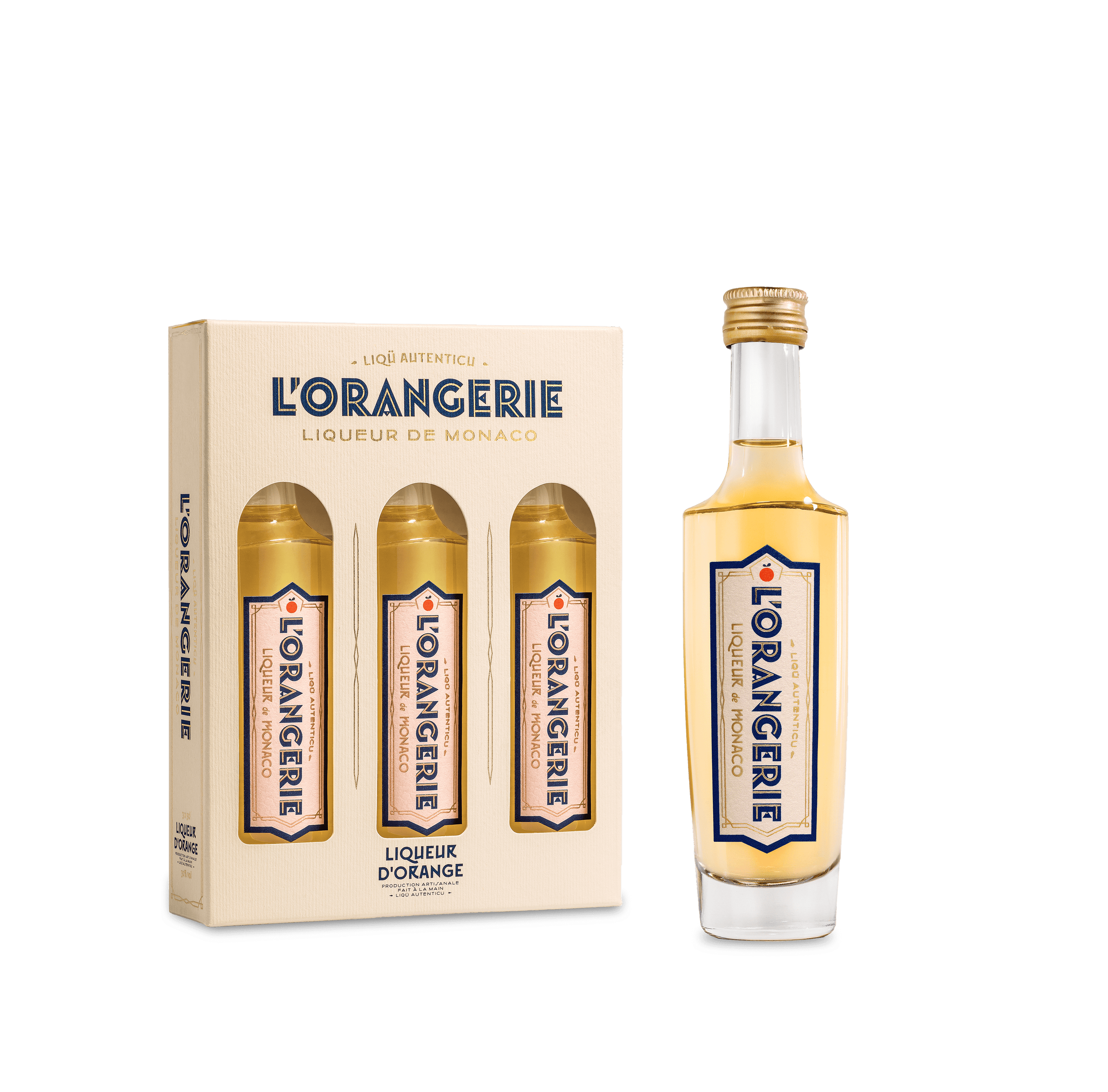 L'Orangerie miniature gift pack
The original gift from Monaco in convenient travel friendly 50ml bottles. Hand-crafted premium liqueur made using the bitter oranges that line the boulevards of the Principality.  It is as rare as it is unique. Gift box contains 3 miniature bottles of the original L'Orangerie, Liqueur de Monaco. 3 x 50ml. 
Best enjoyed chilled, over ice, or as an ingredient in a delicious cocktail. Our favourite is the Monaco Spritz - 25cl of L'Orangerie, topped up with Prosecco and served in a large Spritz glass with lots of ice and some fresh orange zest.
L'Orangerie miniature gift pack